Around Christmas, I had been thinking of making a Team Fortress 2 map for the first time. Previously, I had dabbled around in creating content for the game in the form of model making back in early 2014 and later SFM art in 2016-2017.

Funnily enough, me and my friends had actually made an item that later made it into the game in the form of the "Crack Pot". Our original idea was for the Pyro to have this item but the name works with the Soldier. Unfortunately, I cannot find the original drawing that we made. If it pops up again, I'll make sure to post it.
The SFM art was fun to make. I looked up a few tutorials and was able to make a couple.
Now at university and an Unreal Tournament map under my belt, I wanted to make a map for this game.

I immediately knew I wanted to make a KOTH map from the beginning. While it's a simple and standard gamemode for class-based arena shooters, I loved the small spaces that players fight in.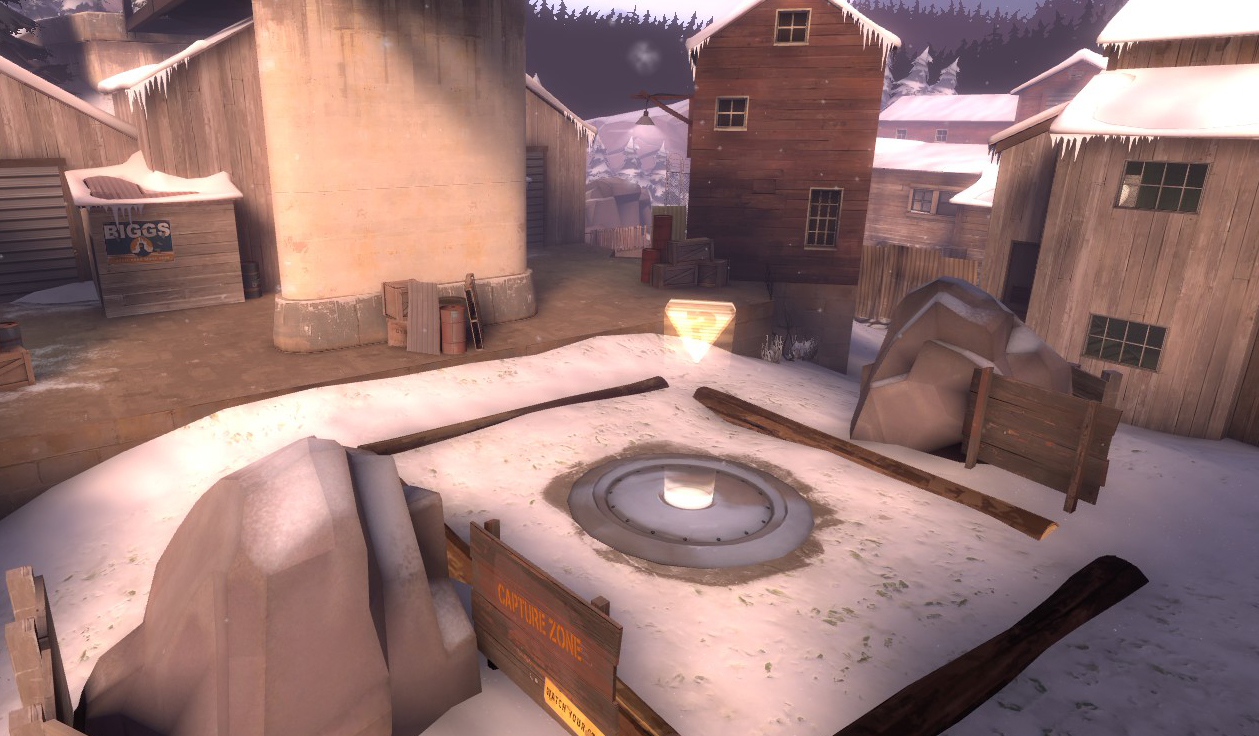 Early on, I decided on the name "Courtyard" for the design due to the centre point focusing around a courtyard for both teams with the idea being that it's a tree-logging/plank production place, similar to KOTH_Sawmill already found in the game.
Once I was done with the initial design, I began to watch UEAK_Crash's tutorials which served as my main point of reference. Once I had gone through the tutorials (which took a lot longer than I thought), I started with the outcome of the series giving me two bases, the capture point and all the logic needed.

Initially, I tried to create the map as close as possible to the initial design that I had made on paper but I quickly realised my mistakes for it being too small so I amended it and began redrawing it on the other side. Once I had made a somewhat decent layout again, I got back to making it in Hammer.

Things were relatively smooth. Stairs were easy enough and creating buildings was alright- it was just when it came down to doing diagonals.
This took me quite a long time to get through because of all the ways that you can achieve diagonals. Using the Vertex tool and making sure you're cutting windows to face outwards is a good start!

Anyway, this is where I'm at so far with the map. The middle point is starting to take shape and I'm going to start making the corridors to lead up to it.
I'll make sure to update you guys when I'm further along with it.

Thanks, guys!
-James